Look Black At It: Boycotts, Black America & Barry's Birthday
9:00 AM
We made it through another week in this alternate reality we call America. While my news alerts look like articles straight from The Onion, there were some important moments in black culture that I don't feel like got enough shine last week. Time to celebrate, side eye, and click through the top moments from last week. Looking black at it...
1. Boycott Breakfast Club
The Breakfast Club
has been pretty trash for awhile (and no, I don't mean the 1985 teen movie - it has some very problematic themes and total lack of diversity, but that's for another time). iHeart Radio produced and New York Power 105's popular morning radio show, is known for pushing all the limits. I mean, the show bills itself as "the world's most dangerous morning show" so it shouldn't be a huge surprise when conversations get nasty. Last week on the show, comedian Lil Duval "joked" that if he found out he had been with a trans woman, "she would have to die". This was a few days after trans advocate and author, Janet Mock was a guest on the show. As the clip of Duval made its way around the internet, #BoycottBreakfastClub began trending on Twitter. As the number of trans women (particularly women of color) who are murdered by cis men rises by the day, this comment was anything but a joke to the trans community and their allies. Things came to a head when one of the co-hosts, Charlamage was
interrupted during Politicon
by Ashlee Preston (Wear Your Voice Magazine) & Patrisse Cullors (co-founder of Black Lives Matter), calling out the host for laughing at the murder and abuse of trans women. The show has been objectifying and degrading women since it's beginning - perhaps it's finally time to stop covering dangerous misogyny with the comedy excuse. Women are dying, it can't "just be a joke".
2. Amazon announces Alt-History Drama as America wastes civil rights dollars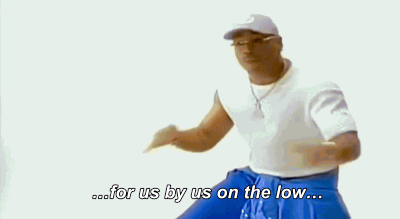 On the heels of the well-deserved communal eye roll towards HBO regarding "Confederate" still being a thing, Amazon gave us the best counter news ever. The streaming service is developing a series called "Black America", from the minds behind Boondocks & Straight Outta Compton. The new series will imagine an alternate reality where newly freed African Americans have received Louisiana, Mississippi, and Alabama as reparations for slavery. Named New Colonia, this new sovereign nation attempts to shape its identity amongst a tumultuous relationship with its neighboring nation, U.S. Amazon definitely picked the right time to make this announcement and gain all the clicks of those of us not interested in imagining a world where white supremacy reigns supreme (and when I say "imagine", I really mean open our eyes in the morning and see a 2017 reality). An account of the black experience told from black mouths is exactly what we need more of. Sources say that the show is in active development - as if we need another reason to renew that Prime membership.
3. Whole Foods goes peak millennial and of course, Drake is involved
Drake, Whole Foods, and Matchabar. Name a more millennial trio - I'll wait. Matchabar announced that they will partner with Whole Foods to launch a new bottled matcha drink with the help of Drake, who is one of the company's main investors. The brand lives by the motto "good things come to those who hustle", and feels that the rapper really embodies this mantra. I don't drink matcha or shop at Whole Foods but I couldn't miss out on discussing this trifecta of bougie hipster interests, all rolled into one trendy green tea package.
4. We (re)learn about Kenya's No Man's Land - and start looking for plane tickets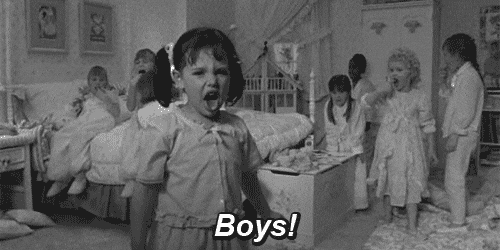 Two years ago, VICE's women's interest channel shared the story of
Kenya's women's-only village
. Last week, the story resurfaced on Twitter and sparked a conversation about the many, many benefits of women removing themselves from a patriarchal culture. The full documentary is totally worth the watch. And while this isn't new news, I don't remember hearing much about it two years ago and think it is ever pertinent now is this dystopian reality we seem to be sliding in to. Not to go all he-woman man hater but....girls only living sounds pretty great.
5. Our permanent POTUS celebrates his 56th birthday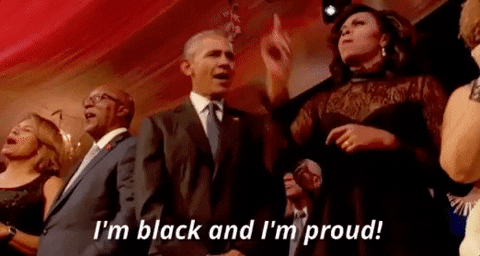 We woke up on Friday morning to a social media wide celebration of our forever president for his birthday. The hashtag #ObamaDay was trending all day, and most of Twitter was taking the time to simultaneously cheer and cry as we remember what it used to be like to have a real president. Barack seems to be living the best version of his life since his break up with our dusty ole' country - and we don't blame him! He and Lady Michelle have eight plus years of intense criticism and
hateful racism
to wash out of their hair. Happiest of birthdays, Mr. President. We miss you!
6. Jay-Z drops a video for "Moonlight" and it's PERFECTION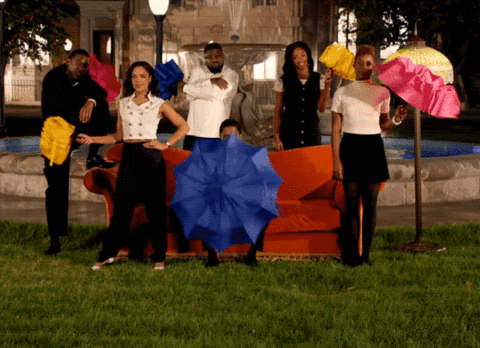 4:44 - Jay Z's latest platinum project, has been the talk of all the online towns since its release early July. And in true Tidal click bait fashion, the artist is slowly releasing new content every few days. Successfully making those of us whose free trial ran out, really considering actually paying to stream music. Most recently, he released the video for his song "Moonlight" - which was an AMAZING 6-minute re-imagining of "F.R.I.E.N.D.S" with the best and
blackest cast ever
. Issa Rae (Rachel), Tiffany Haddish (Phoebe), Tessa Thompson (Monica), Jerrod Carmichael (Ross), Lil Rel Howery (Joey) and Lakeith Stanfield (Chandler) take on the iconic roles and remind us just how much the original show lacked any trace of diversity.
The opening couch scene
, now set to "Friends" by Whodini, tells you everything you need to know about how great this video is. And since we all know
Friends
was really just a
Living Single
white-wash and rip off, seems only right we would finally see some type of send-up for the culture.
7. Our bestie in our mind kills it in her new Netflix movie, "The Incredible Jessica James"
Full disclosure
: I binge listen to Two Dope Queens pretty frequently and will definitely sound like a stan in this blurb. You have been warned. I am a little late to the indisputable knowledge that Jessica Williams is a national treasure. She is young, and woke, and funny and showing that blackness and women-ness and black woman-ness are not monolithic by any means. We have layers, we are complicated, we are boring - we are everything. Her new Netflix film,
The Incredible Jessica James
, does just that with its quirky tone and call back to all things 90's rom-com. The title character is pretty much all of us trying to navigate dating, careers and
battling subway man spreading
all while faux adulting as much as possible. Playwright Sarah Jones makes a quick yet profound cameo in the movie where she imparts this wisdom on James that seems pretty "meaning of life": "You love it, and you're doing it. That's kind of it." Watch this movie. More than once. Then come super fan over Jessica Williams with me.