Look Black at It: Champs, CEOs & Complete Chaos
11:00 AM
Well ya'll, guess it is finally time for me to crawl out of my pre-Apocalypse hibernation and round up some culture. This past week has put us one Yahtzee dice roll away from nuclear, civil and race war. The stumpy fingers of mediocrity have tweeted us into the eye of the hate storm that has been bubbling over from the origins of this country all the way to the day when we started singing "My president is black". Current mood is a tepid blend of unease, defeat and rage - but thankfully we have some important moments in black culture to lift our spirits. We're still the greatest to do whatever we're doing...that's why they're so mad...


1. Serena Williams grand slams her 50's themed baby shower




Serena Williams doesn't know how to do anything except win - so no surprise at all when pictures from the baby shower had us all wide-eyed with FOMO. Posted with the hashtag #ShakeRattleandRoll2017, the photos from this event were pure melanin magic. The guest list included Kelly Rowland, La La, Ciara & of course, her sister Venus. All decked out in adorable poodle skirts and their rockabilly best. Serena hasn't exactly been able to enjoy this joyous pregnancy in peace, with the typical hateration concerning everything from her fiance to the celebration of her new bundle to be (because how dare black women be happy about anything). I am so happy to see here celebrating anyhow, and reminding the masses just how little effs she gives about their opinion. Do it big, Serena! The world can never have enough beautiful brown superstars.

2. Insecure Season 3 is a GO! Existence Extended.




Insecure is....it just is. It's hilarious, important, on point, groundbreaking, necessary. All of it. And can we please just touch on how perfect the makeup/hair/lighting/writing/wardrobe/set design is? A constant reminder of the magic that can happen when black minds are able to tell black stories - no ashy foundation and value brand u-parts here - we know what we need. Last week, the cast gave us a glimmer of light in a dark world when she let is know that Insecure has been renewed for a third season. Issa and crew have done an amazing job at creating layered, fully functional characters who burst open both white and black opinions and assumptions of what a black character is. I am so happy that Issa and team will continue to have a platform to blow all of our minds for another season.

3. Turns out Usher doesn't have herpes, but body shaming is still running rampant





Although I'm still not convinced, apparently U-S-HER RA-YM-OND doesn't have herpes. Just three days ago, media outlets were still reporting that the singer was doing totally normal things, like getting coffee or walking down the sidewalk, "amid herpes lawsuit scandal". When the first woman came forward, stating that she had been with Usher and contract the STD, all eyeballs were on the singer to explain himself. Then came Quantasia Sharpton, the third woman to come public with her story about a sexual tryst with Usher after one of his shows were he pulled her on stage. Then hotel staff confirmed they saw Usher there, while his staff swears he was too busy touring and falling in love with his wife to even think about cheating (longest eye roll in history). Usher even went as far as stating that while he may have pulled her up on stage (said he "looks to bring a diverse group of people up onstage, not just supermodels" as an "esteem booster"), that she was not his type. Regardless of the validity of Sharpton's claim, her body type and physical appearance should not have instantly negated her story. This whole story opened up this underlying issue with how the public views women, their sexuality, their bodies and the bearer of blame when something goes wrong.

4. Watching Luna watch her dad on Sesame Street gave us much needed smiles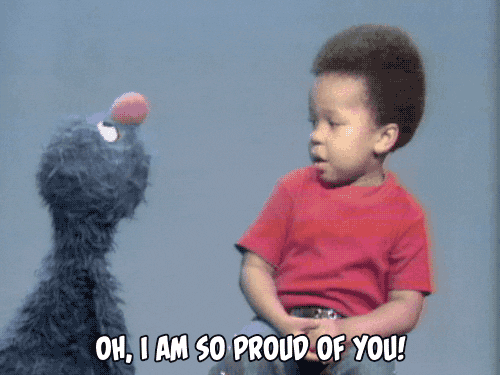 Luna Legend is adorable. And watching her face as she watched her dad's appearance on Sesame Street was almost weep-worthy. It was the perfect mixture of confusion and joy at how her daddy was suddenly on the TV, with Elmo while also being right next to her. So precious, and a reminder that the hand-basket to Hell that we seem to be on at least has some good video clips to ease the ride.

5. "Die-Hard Hip-Hop Heads" come out the woodwork for Google Doodle celebration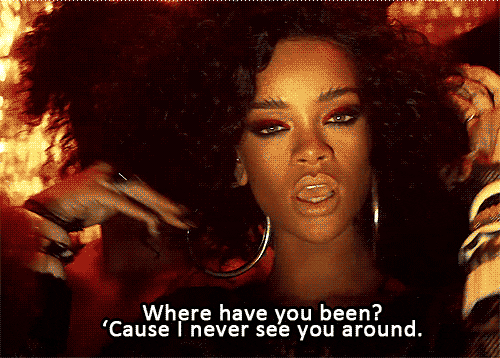 I will admit that I often get caught up in the hype of Google Doodles. Things that I normally have no thought or opinion about suddenly seem important when Google provides some animation and music to keep me interested. Seems like I am not alone in this bandwagon behavior when Friday's Google doodle celebrated the 44th anniversary of the birth of hip-hop. All of my social media timelines were filled with people going in on deep love of hip-hop. Eyeballs emoji to some of you, but I don't know your life so - carry on.
6. @YesYoureRacist, and nothing is more American than white supremacy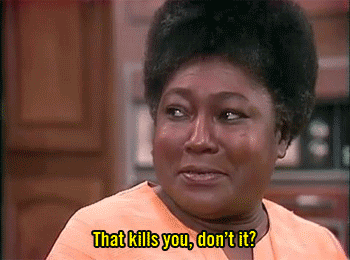 As many of us slept (or partied #liveyourbestlife) on Friday night, crowds of white supremacists gathered on the campus of UVA for a "Unite the Right" rally. With visuals from every Civil Rights Era film you have ever seen, these millennial KKK groups raided every Home Depot in the Virginia area to buy up all the citronella tiki torches and hit the streets. Sans mosquito bites, these white men wreaked havoc over the moving (NOT REMOVAL) of a Robert E. Lee statue in a now re-named park in Charlottesville. Unfortunately, they also brought assault rifles, bats, and centuries of displaced white rage in attack against counter-protesters - many of whom were students at the university, citizens of the town and local clergy. In a testament to the quickness of social media, the twitter account @YesYoureRacist, started by Logan Smith, began to post images of supremacists from the rally - including their personal social media accounts, hometowns and sometimes place of employment. The account called for these men to be fired and charged in the instance of assault. We have heard of some losing their jobs in connection to being made public by the account. Guess that is why the KKK wears hoods, huh? Twitter makes it a lot harder to engage in violent racist rallies over the weekend and return to your desk job on Monday. Boo hoo.
7. Amanda Seales brings her schooling side-eye to Harper's Bazaar


Amanda Seales has been on the scene for decades. The deejay, turned radio personality, turned comedian, turned actress - the list literally goes on. Since dropping "Diva" from her stage name of yesteryear, Seales has really been dropping all the knowledge from her Instagram now all the way to Harper's Bazaar. In her straight-forward, no sugar coating way Amanda explains the subtle differences between cultural nuances like buying in versus selling out. In her recent interview on the Breakfast Club, she talked about her want to make people laugh while making them change - there are many conversations to be had. I'm here for it. Oh, and she is hilarious as "Tiffany" on Insecure, hope we get to see more of her ultimate bougie character in these upcoming seasons.
8. Black Merck CEO backs out of the stale cheetos'
manufacturing
council - because DUH.
Last week, April Ryan (
accused enemy
of the White House - which makes her a friend of mine) tweeted what we have been saying most of our black lives: "what is wrong with these folks?" Folks in general. Black and white folks - it's all just a mess. It seems like Kenneth Frazier, black CEO of Merck & Co. pharmaceutical company, finally snapped out of the sunken place and realized that being anywhere close to this "administration" equals swift and brutal death. Obviously tiny fingers tweeted a silly response about the exit being connected to embarrassment to not adhering to this pretend American manufacturing he is working on. After the very intentional statement from the White House regarding the riots over the weekend,
Frazier backed out of 45's manufacturing council
with many other CEOs followed suit. He commented that he acted both as CEO and "as a matter of personal conscience". The CEOs of Intel & Under Amour have since stepped down - but Frazier is black. So while I'm not caping for his sudden bout of "do right"-ness, his exit mattered. Normalizing this administration is literally costing us lives - keep resisting.
9. Please feast your eyes on the color formerly known as purple


A new shade of purple has been created by the color experts over at The Pantone Color Institute, in collaboration with Prince's estate. The official name of the color is the symbol that the artist changed his name to later in his career - but since symbols are hard to say, we can call it "
Love Symbol #2
". This color will now be the consistent shade used in connection to the artist and his continuing legacy, brand and estate. Any way that he can live on in our lives sounds like a good idea to me.